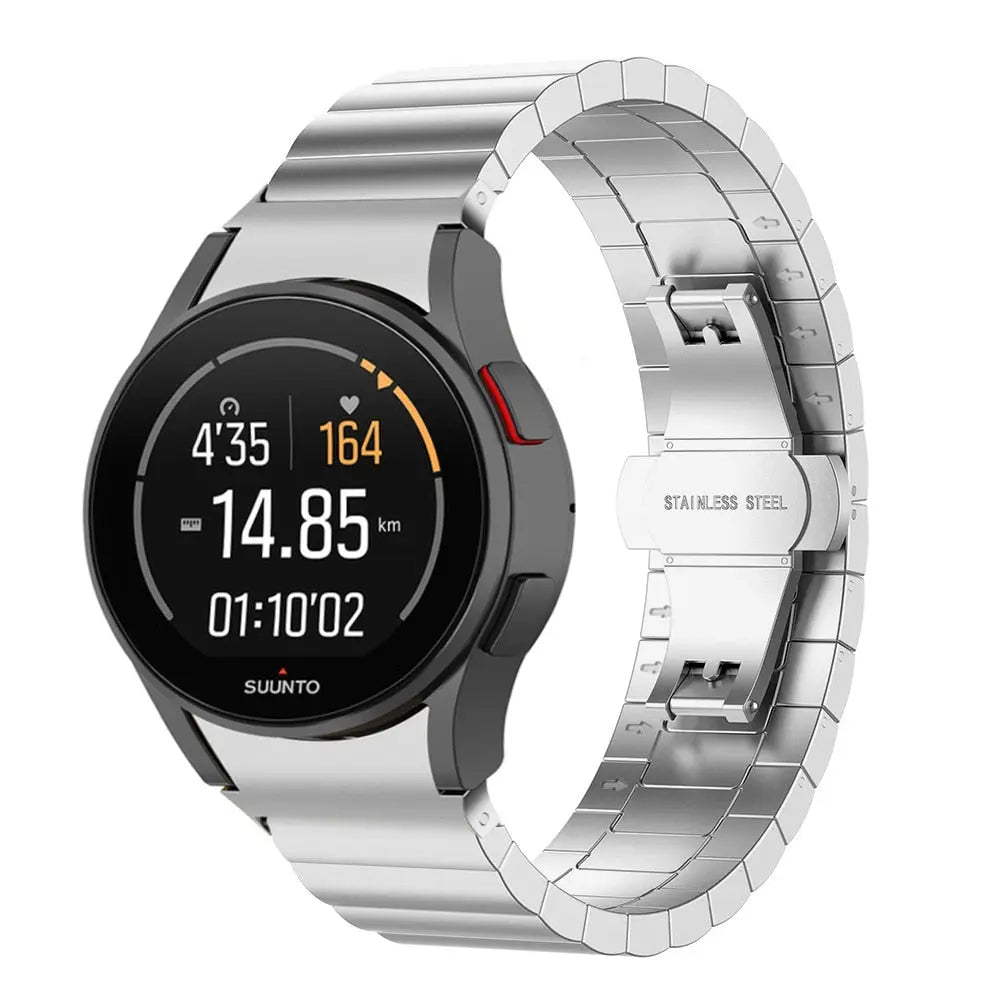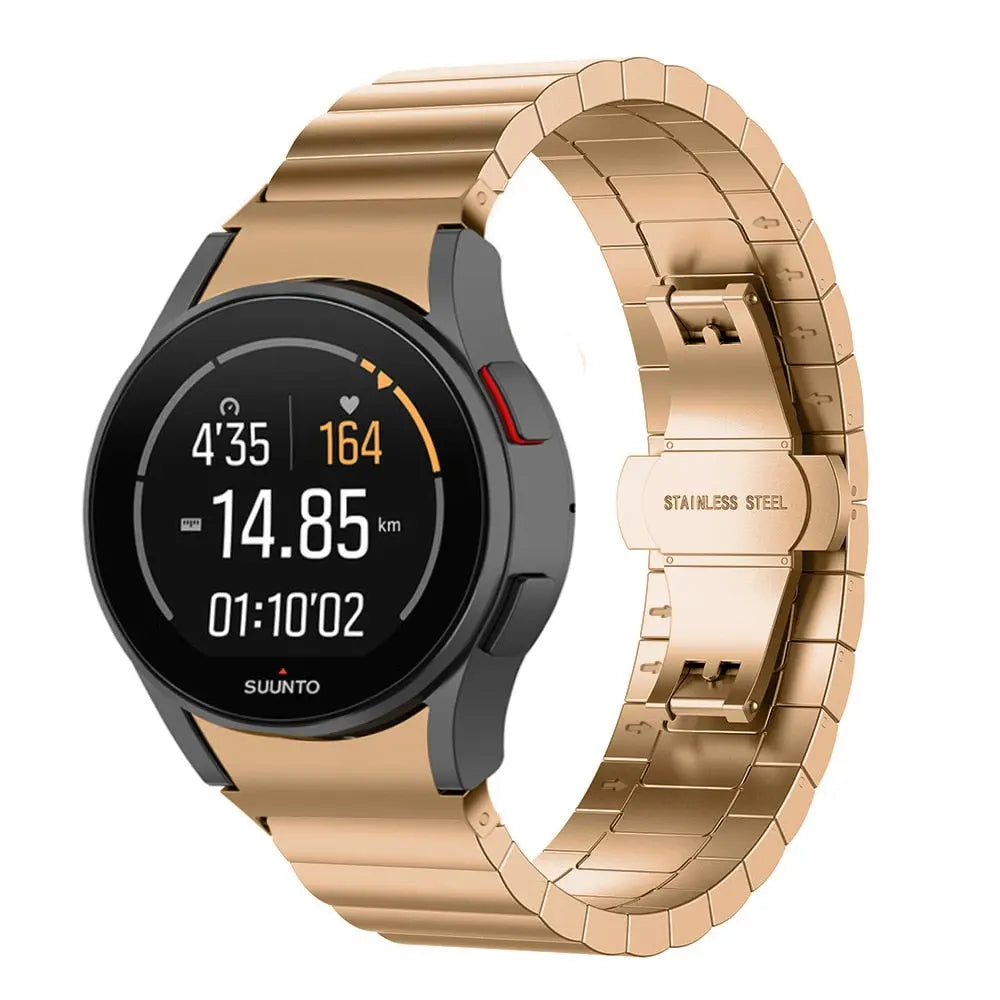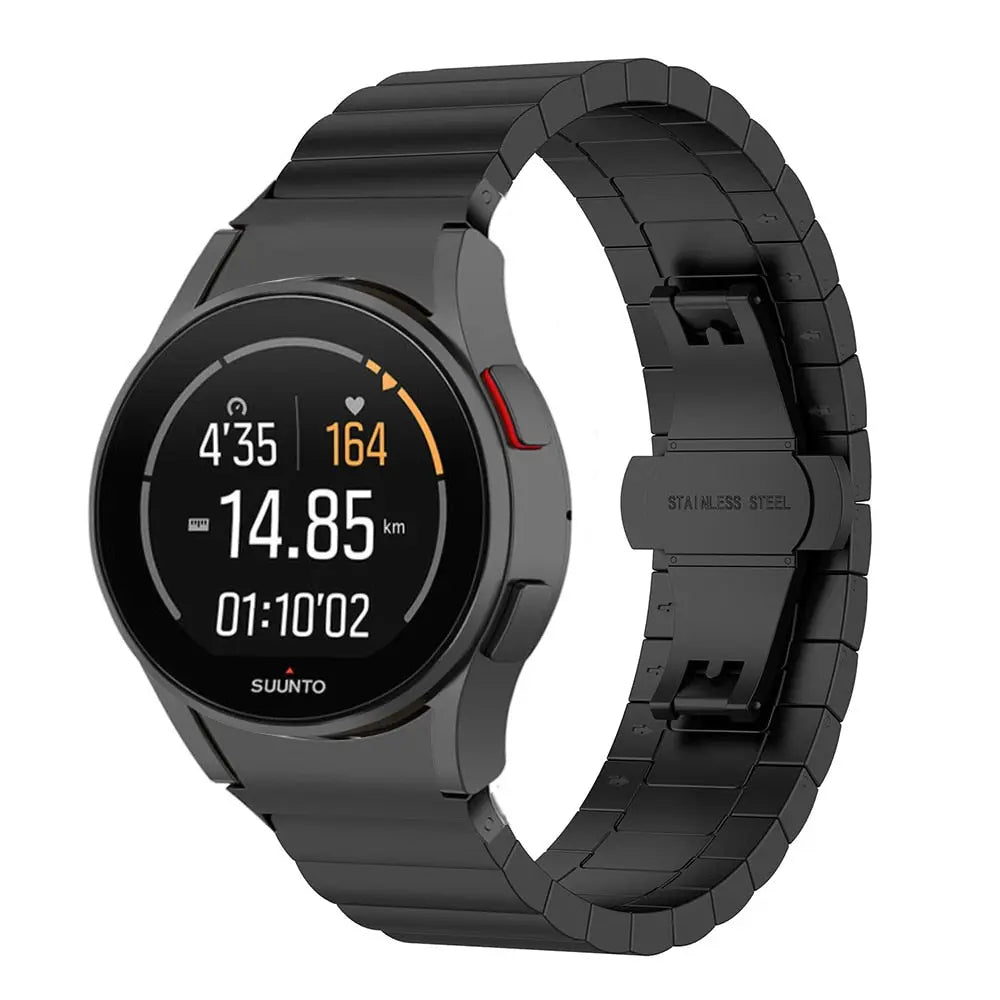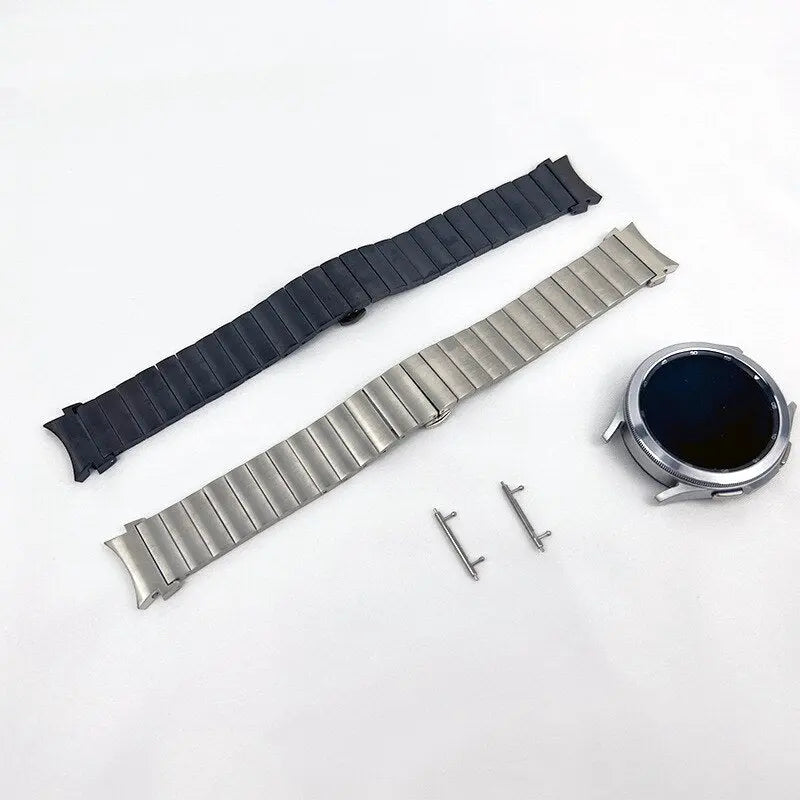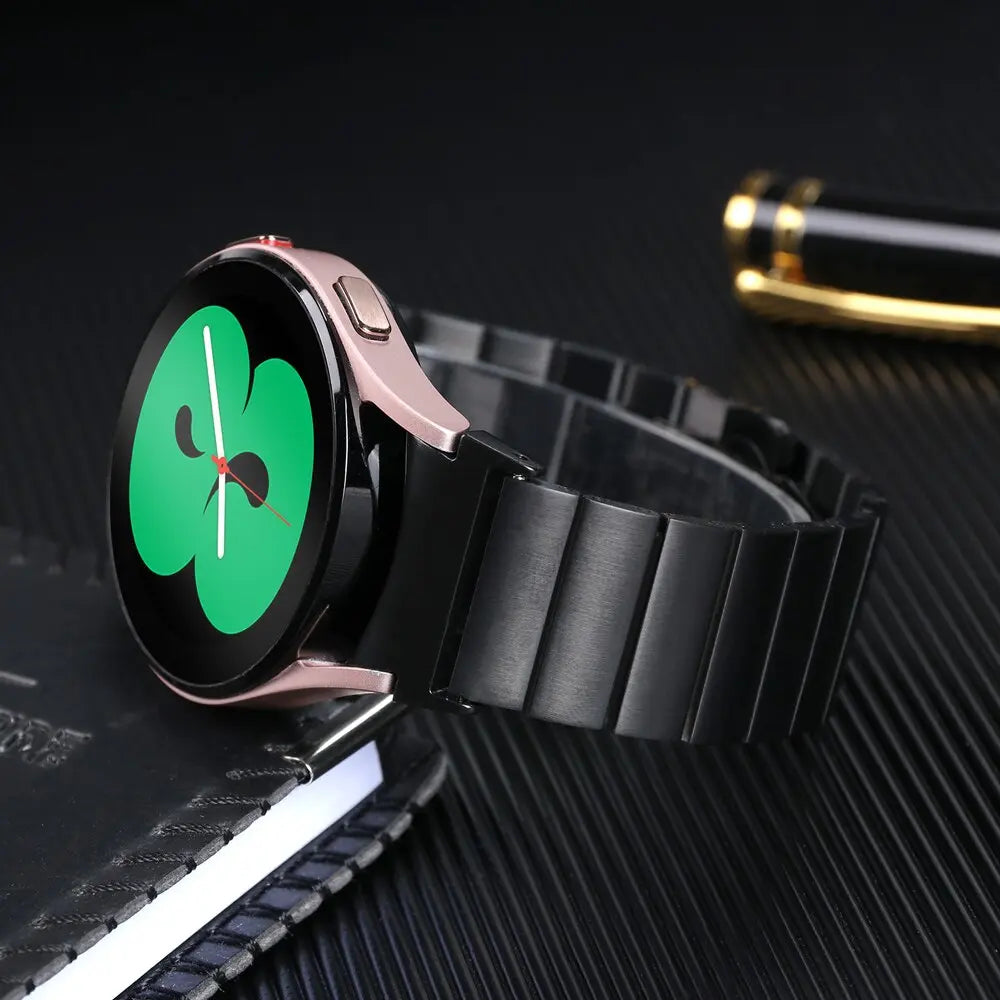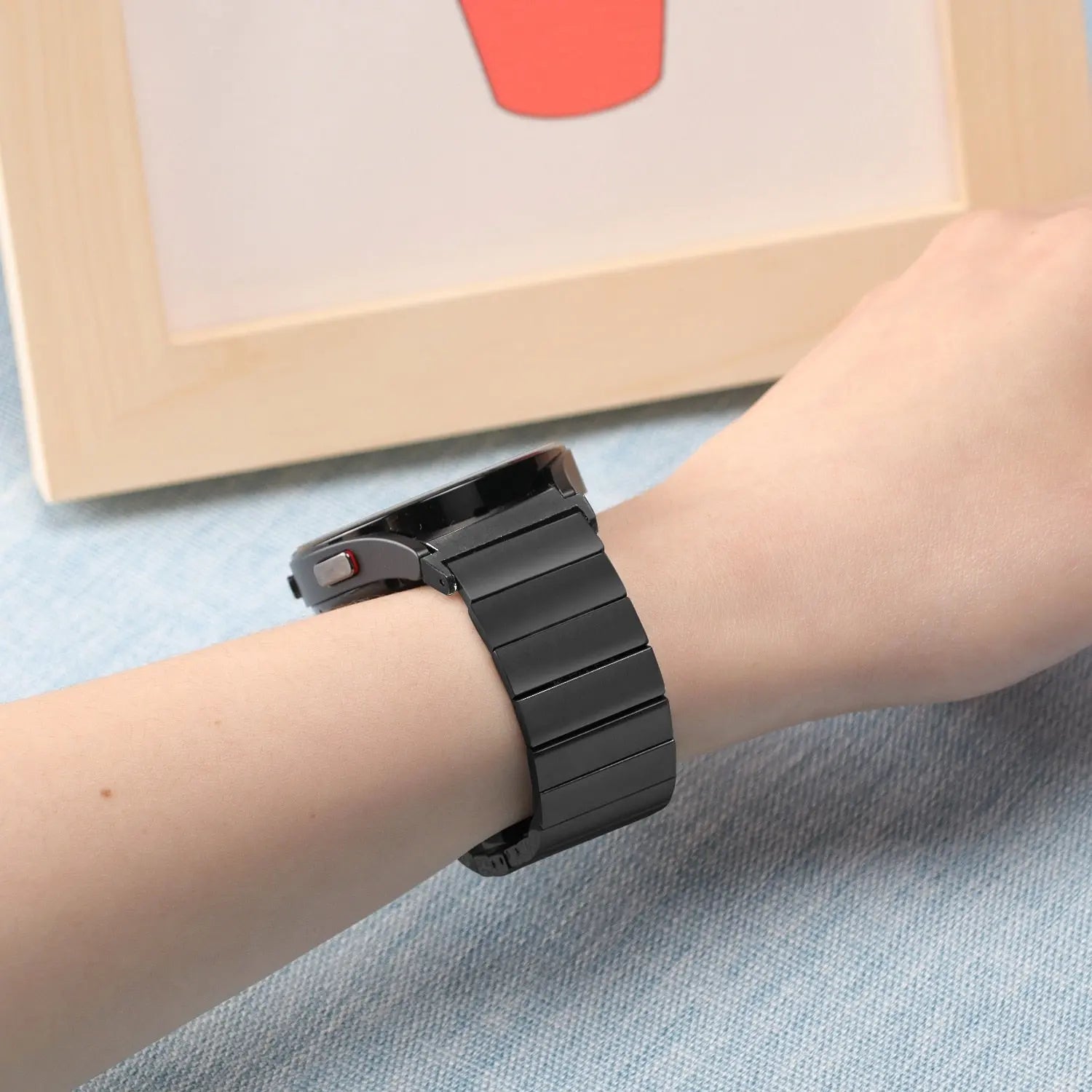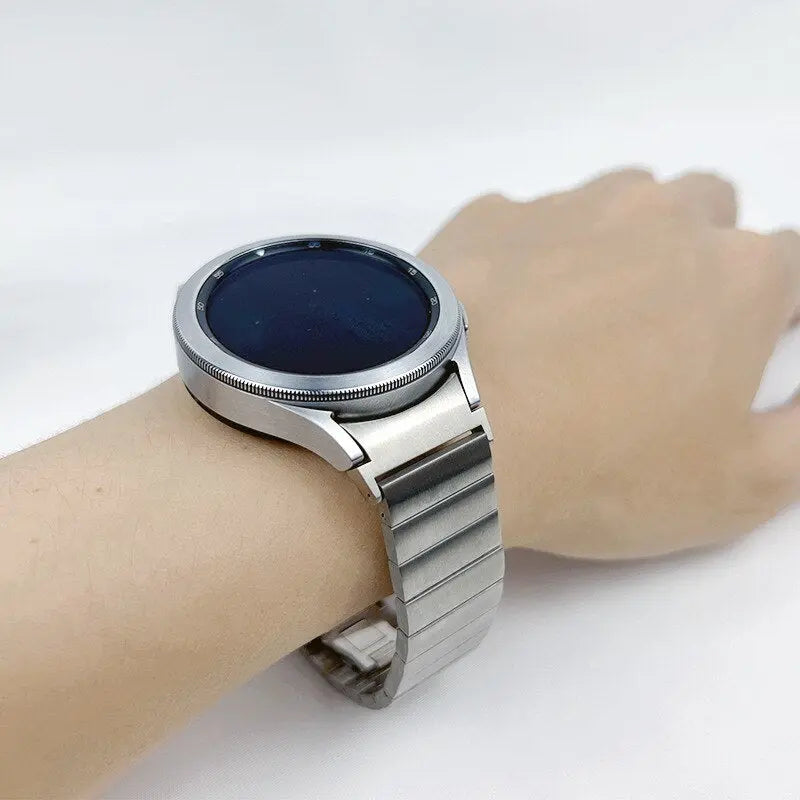 Pinnacle Custom Steel Band For Samsung Galaxy Watch 4 5 6 Models
Sale price
$59.95
Regular price
(/)
Brand: Pinnacle Luxuries
Description:
Introducing the epitome of luxury and style: The Premium Steel Watch Band for Samsung Galaxy Watch 4, 5, and 6 models, meticulously designed by Pinnacle Luxuries. Elevate your smartwatch experience with this exclusive accessory, crafted to embody sophistication and craftsmanship.
Product Highlights:
Exquisite Craftsmanship:

Each steel watch band is a masterpiece, carefully handcrafted by skilled artisans at Pinnacle Luxuries. The attention to detail and precision in design showcase the dedication to excellence.
Luxurious Material:

Made from high-grade stainless steel, this watch band exudes elegance and durability. The premium steel offers a sleek and polished finish, setting your Samsung Galaxy Watch apart from the rest.

Perfect Fit:

The Pinnacle Luxuries steel watch band is engineered for a seamless fit with Samsung Galaxy Watch 4, 5, and 6 models. Its precise design ensures a secure and comfortable attachment to your cherished timepiece.

Sophisticated Design Elements:

From its intricate links to the beautifully etched clasp, every aspect of this watch band showcases exquisite design elements that blend seamlessly with the aesthetics of your Samsung Galaxy Watch.

Butterfly Clasp with Safety:

The steel band features a refined butterfly clasp, providing a secure closure with added safety to keep your smartwatch elegantly fastened to your wrist.

Unparalleled Comfort:

Experience unparalleled comfort as the premium steel watch band contours to your wrist, allowing for extended wear without compromising on style.

Versatility and Adaptability:

Whether you're attending a formal event, embarking on an adventure, or simply making a fashion statement, this steel watch band effortlessly adapts to any occasion, reflecting your refined taste.
Indulge in luxury and elevate your Samsung Galaxy Watch to new heights with the Pinnacle Luxuries Premium Steel Watch Band. Make a statement with your timepiece and embrace the fusion of impeccable craftsmanship and modern technology.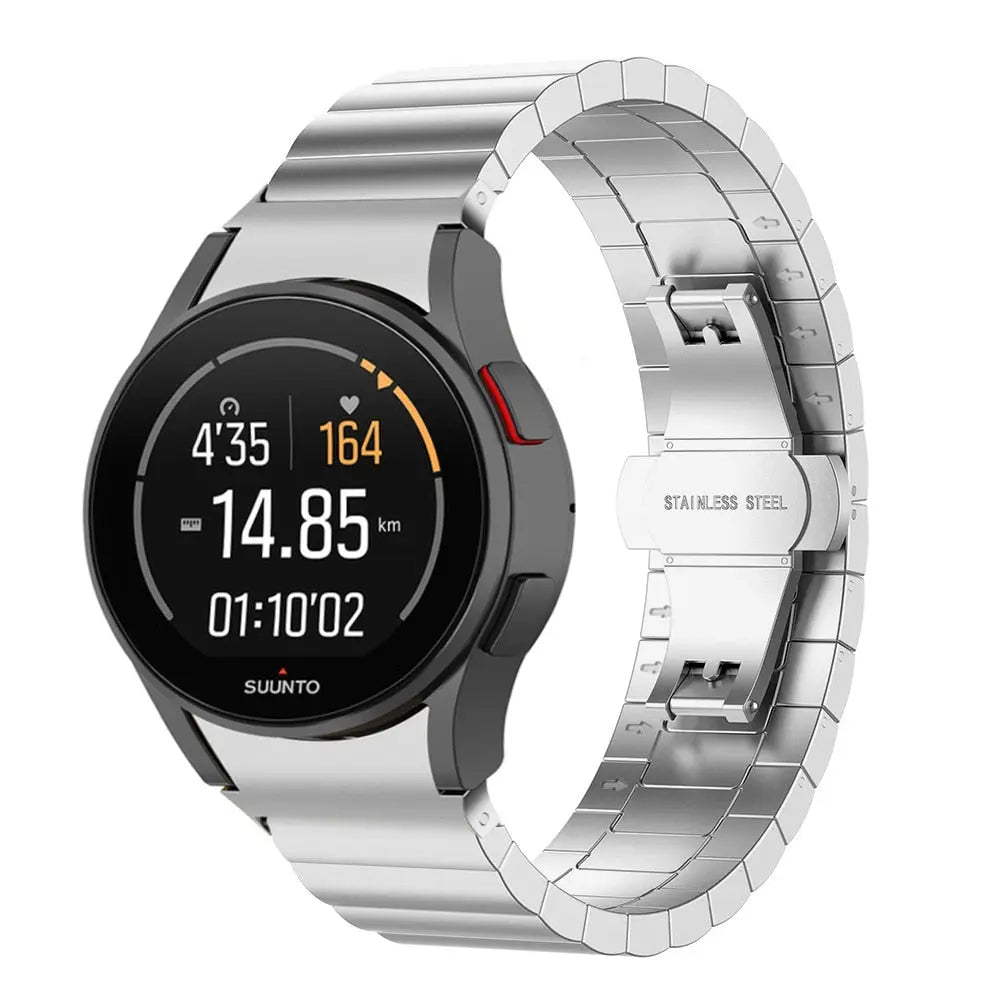 Pinnacle Custom Steel Band For Samsung Galaxy Watch 4 5 6 Models
Sale price
$59.95
Regular price
Choose options