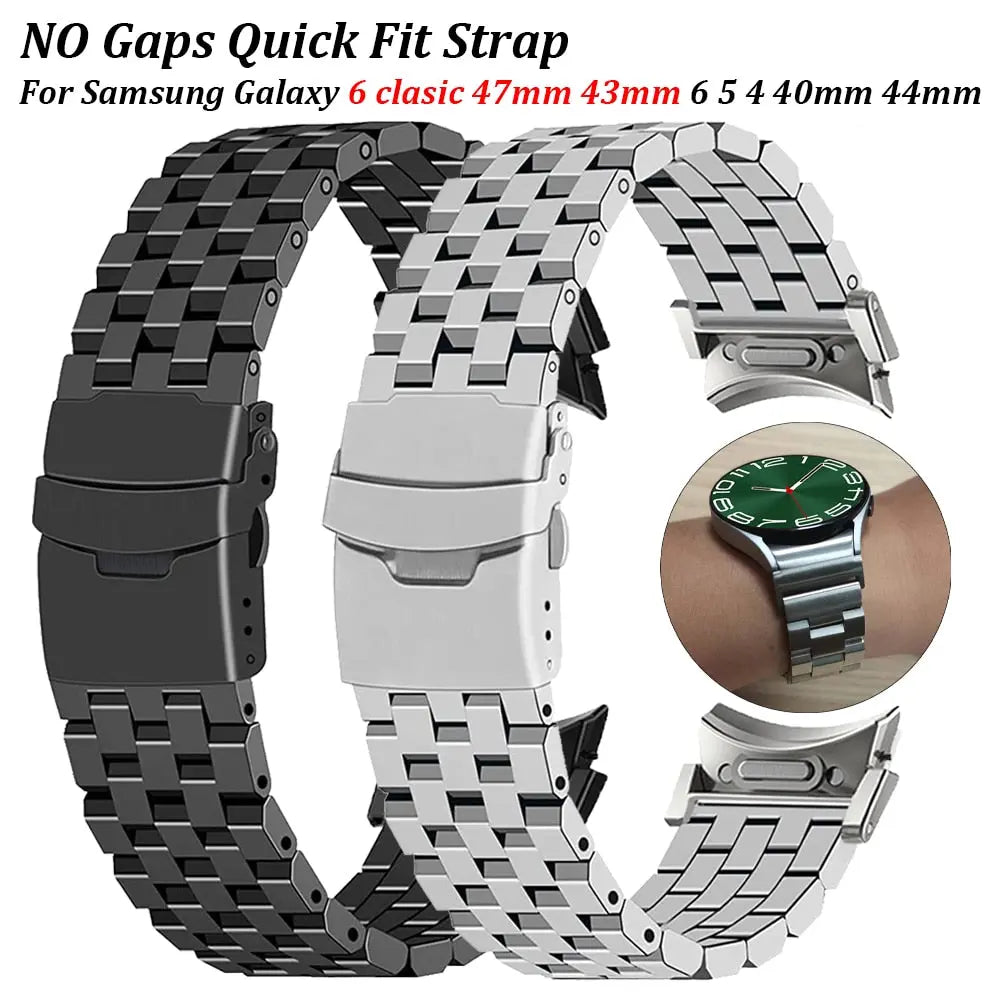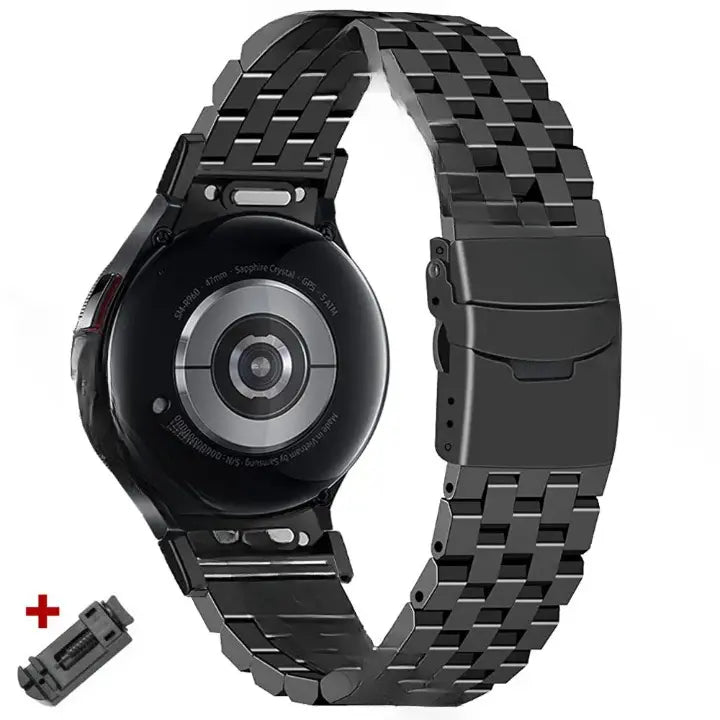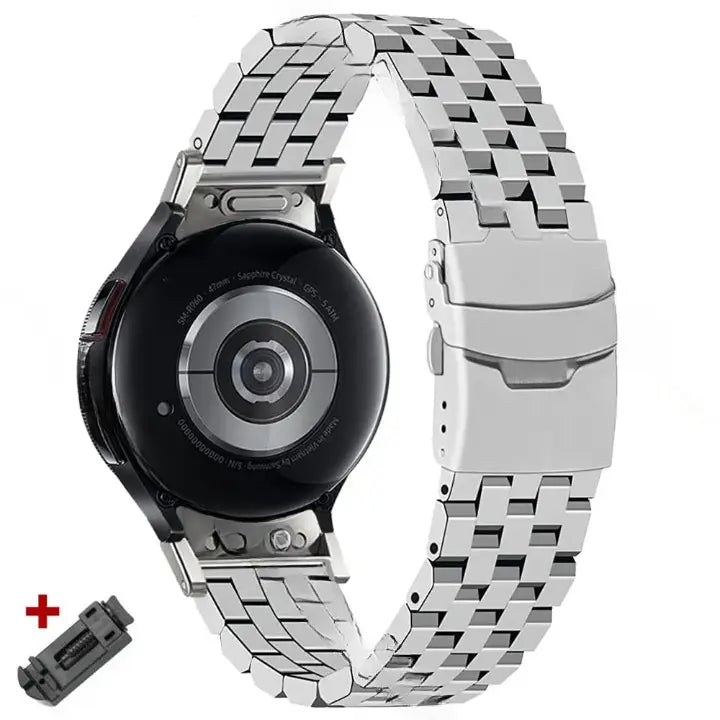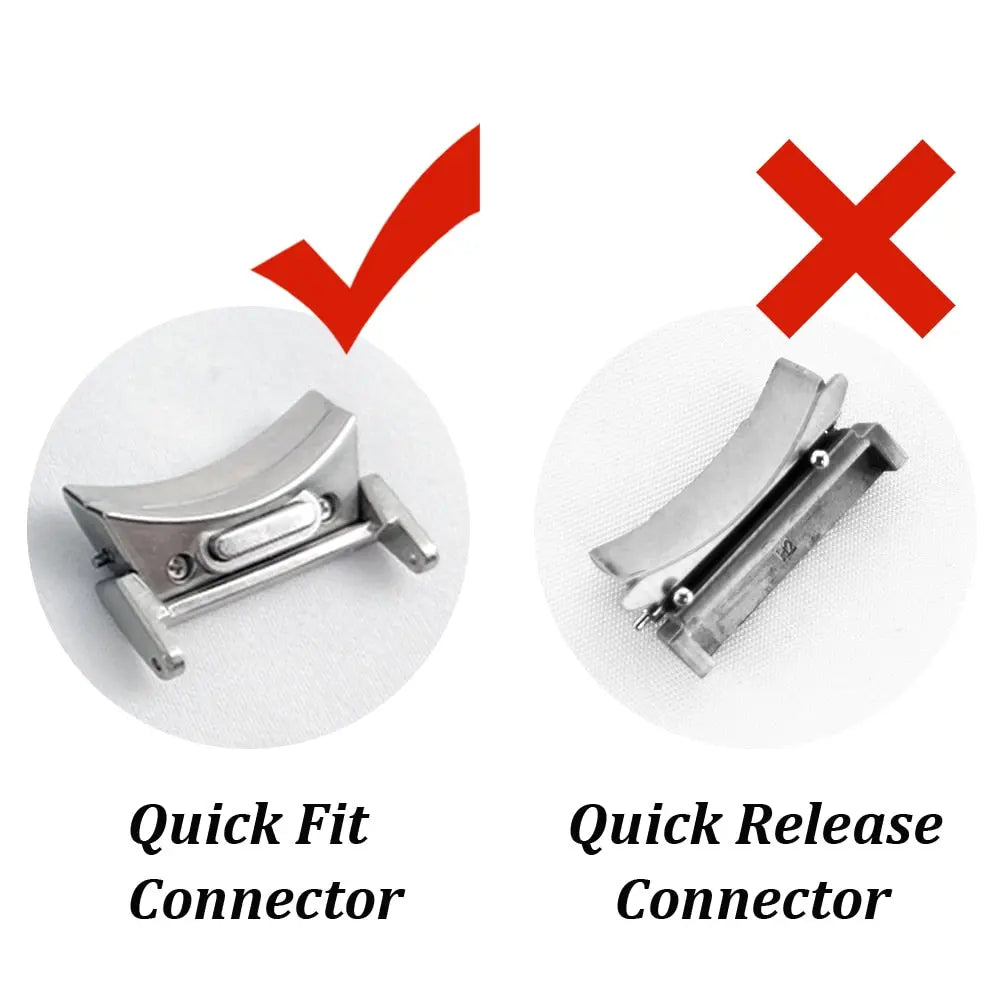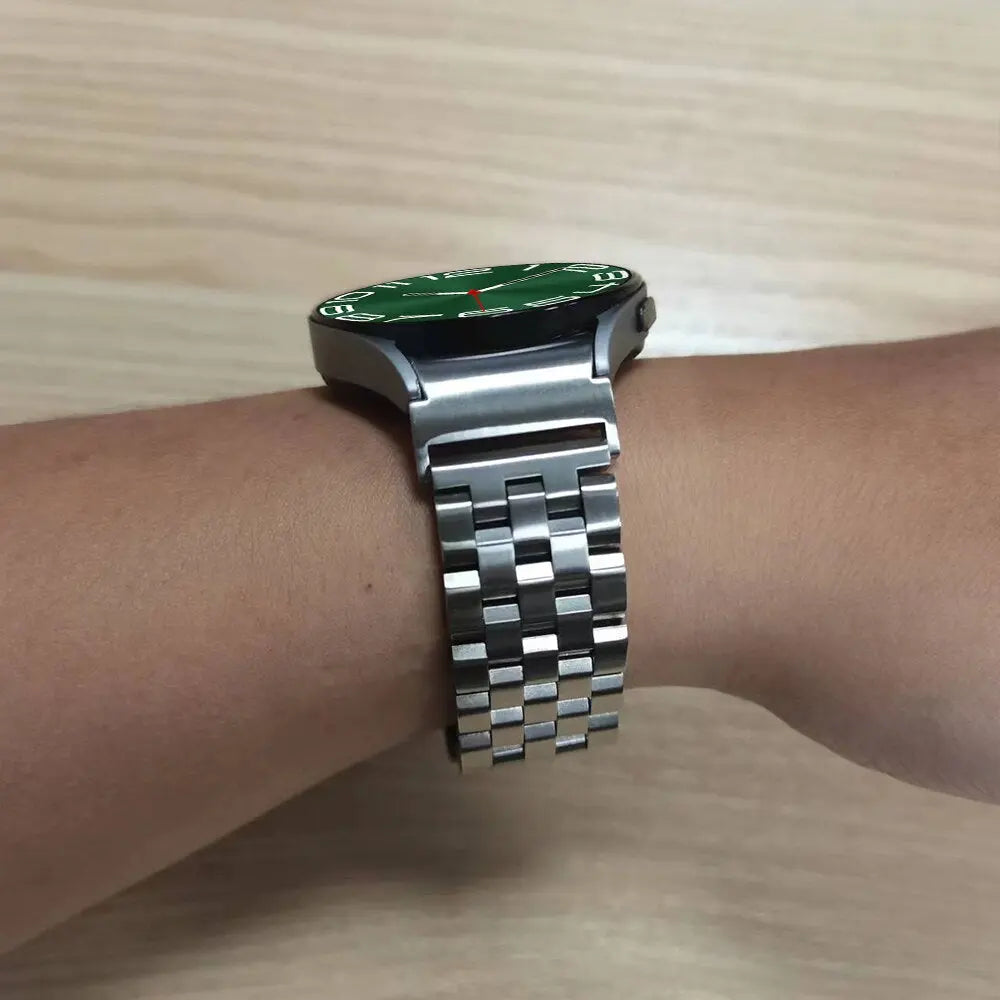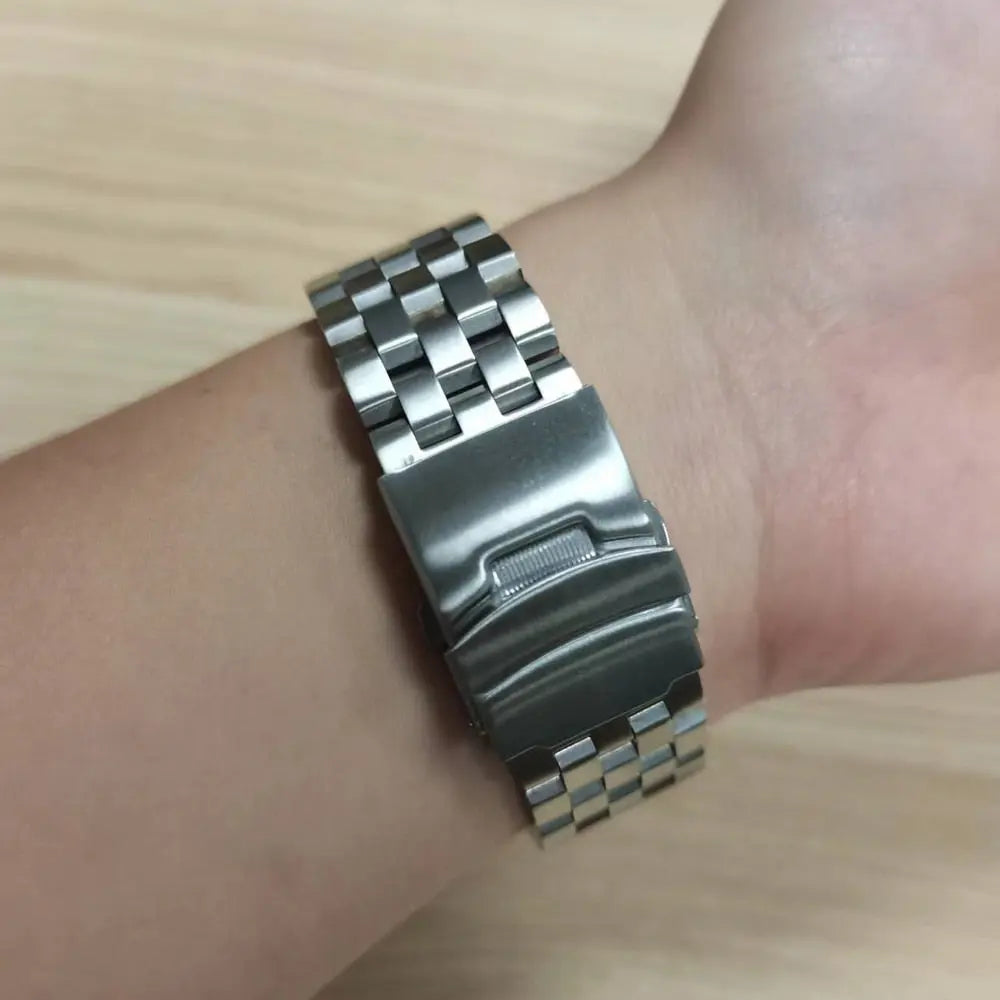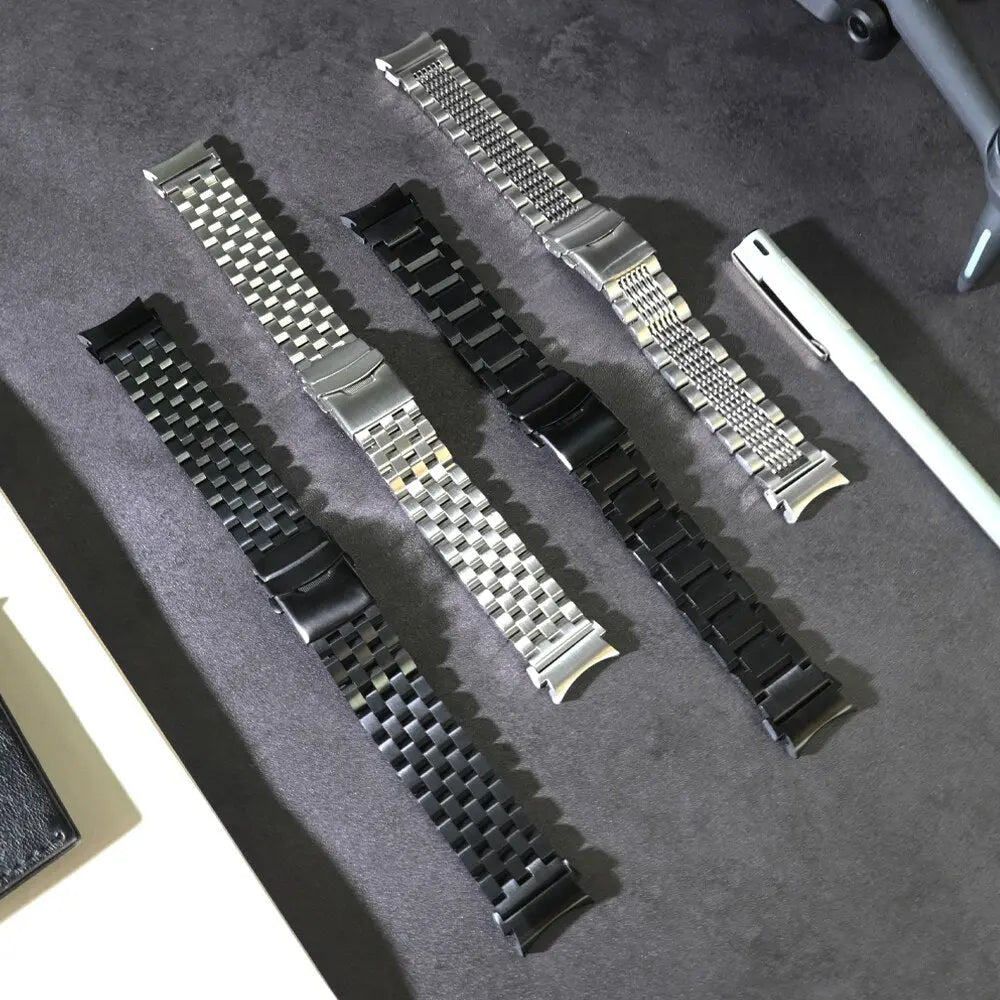 SteelPro Connect for Samsung Galaxy Watch
Sale price
$59.95
Regular price
(/)
Description:
Elevate your Galaxy Watch experience with the SteelPro Connect—a premium stainless steel band meticulously crafted by Pinnacle Luxuries to redefine your wrist's aesthetics.
Effortless Swapping, Unmatched Convenience: Say goodbye to the hassle of fiddling with pins and tools. The SteelPro Connect introduces a quick-connect design that makes changing your band a seamless experience, ensuring you can effortlessly adapt to every moment.
Top-Grade Stainless Steel, Lasting Excellence: Our commitment to excellence is evident in every link of the SteelPro Connect. Crafted from high-quality stainless steel, it offers a premium tactile experience and unwavering durability, designed to withstand your dynamic lifestyle.
Sleek Elegance for Every Occasion: Whether you're at the office or venturing into the city, this band adds a touch of sleek elegance to your wrist. It's not just an accessory; it's a statement of sophistication, an expression of your unique style.
A Secure Fit, Unparalleled Comfort: Precision engineering ensures that the SteelPro Connect provides a secure and comfortable fit, allowing you to live your life without worrying about your watch. It's more than a band; it's your reliable companion.
Transform your Galaxy Watch with the SteelPro Connect and experience the harmonious blend of style and strength. Crafted by Pinnacle Luxuries, it's a symbol of excellence that will redefine your wrist game. Elevate your look—order now!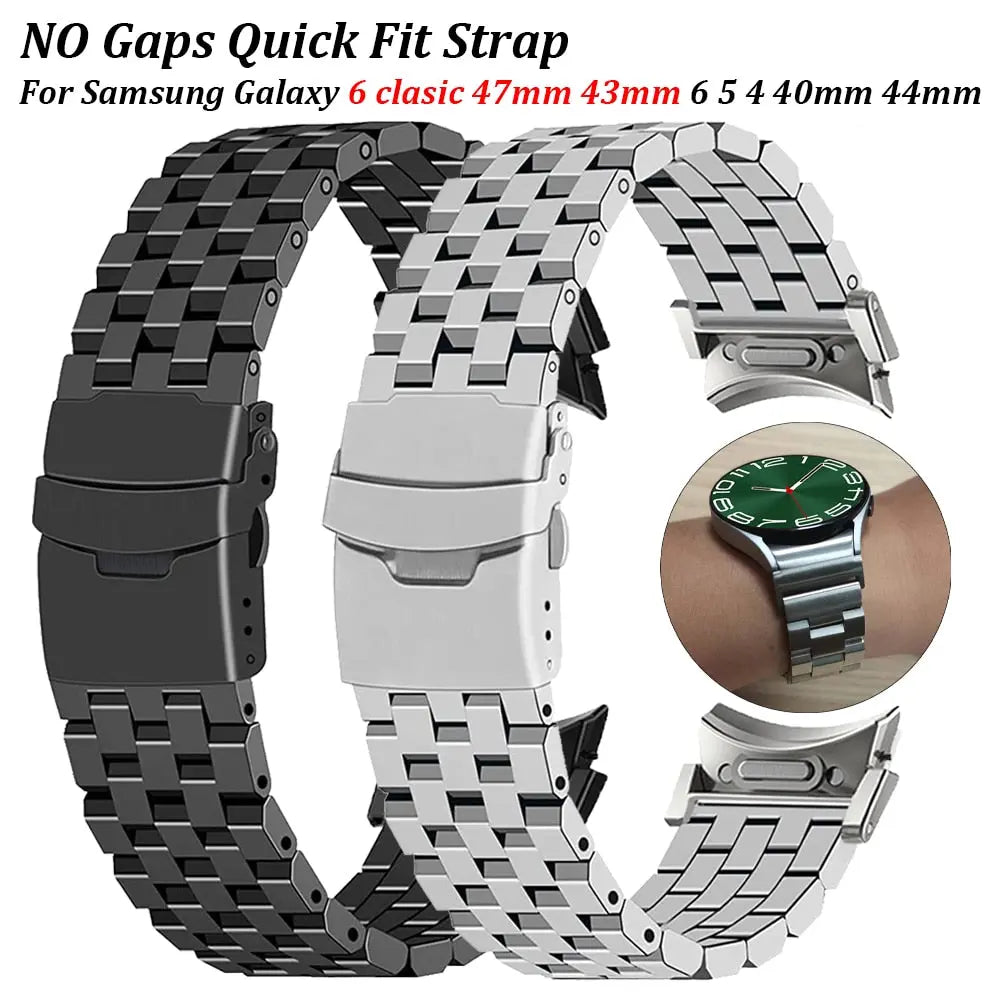 SteelPro Connect for Samsung Galaxy Watch
Sale price
$59.95
Regular price
Choose options