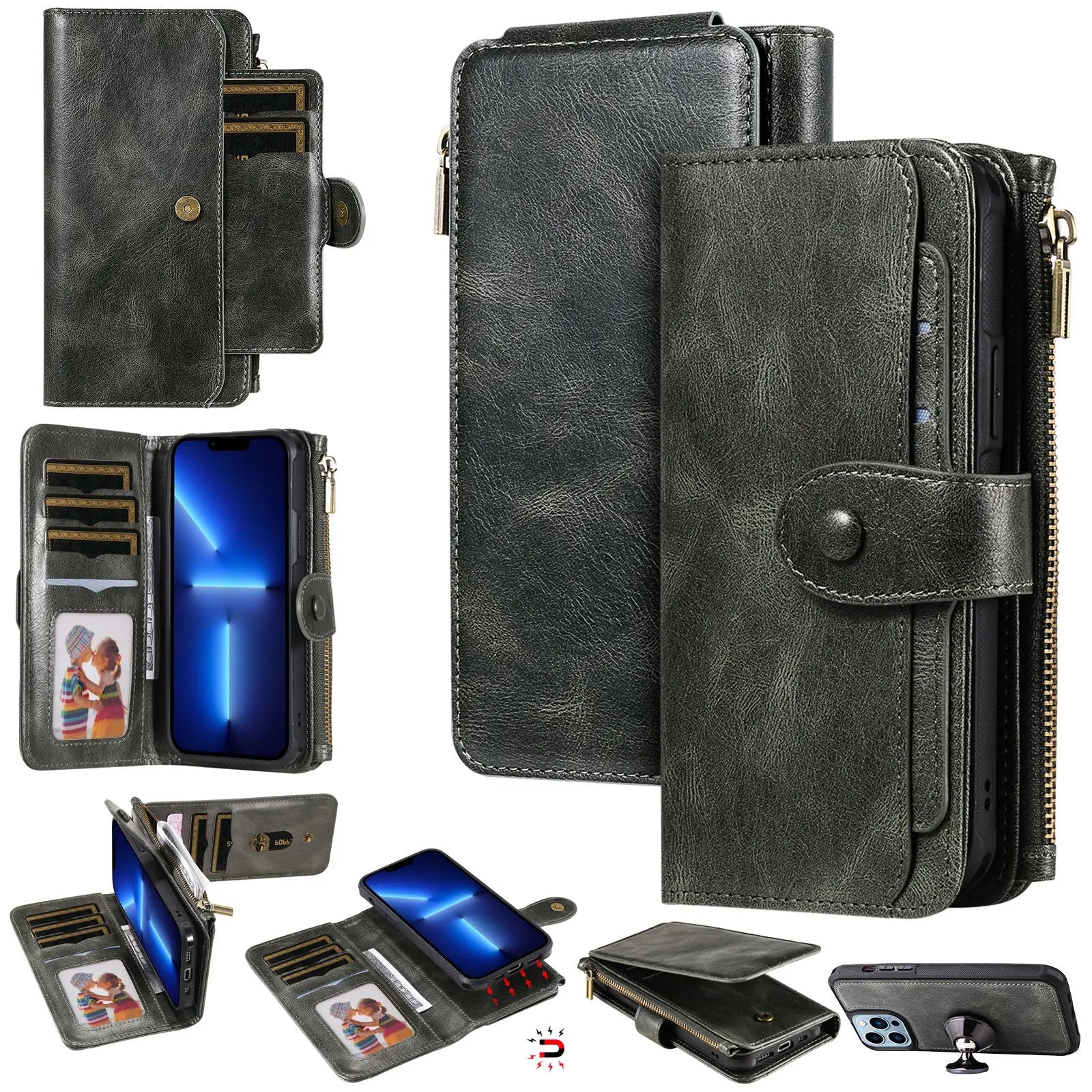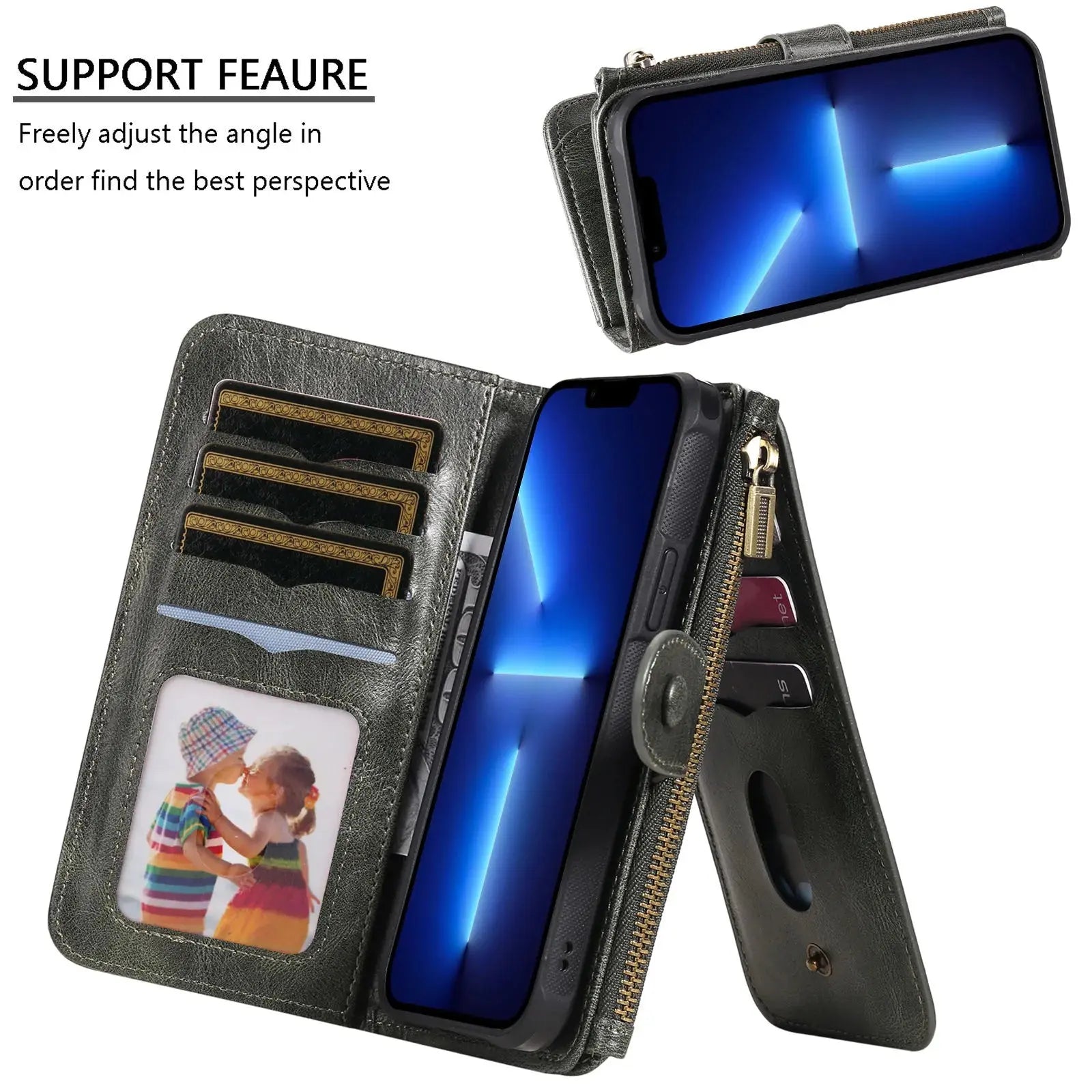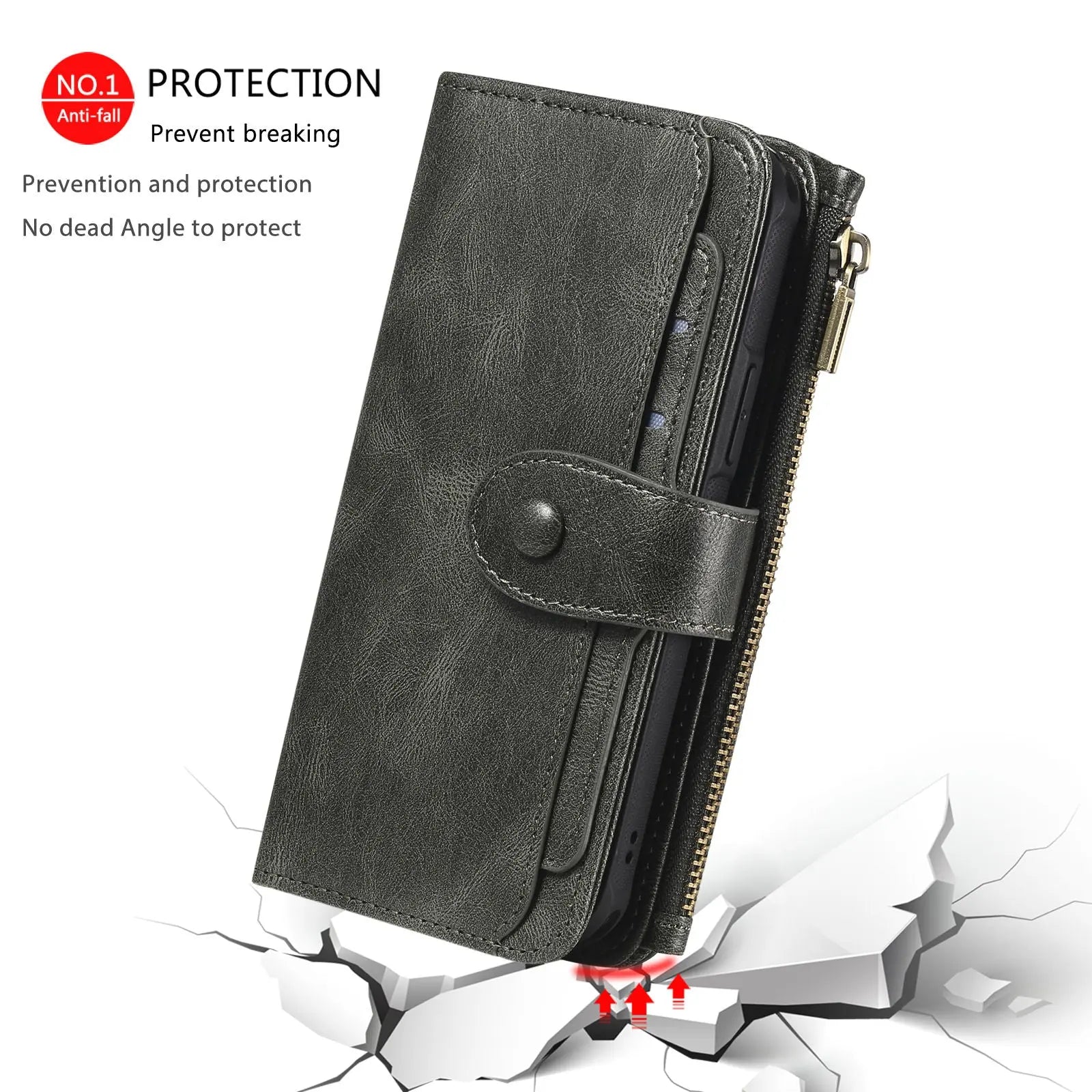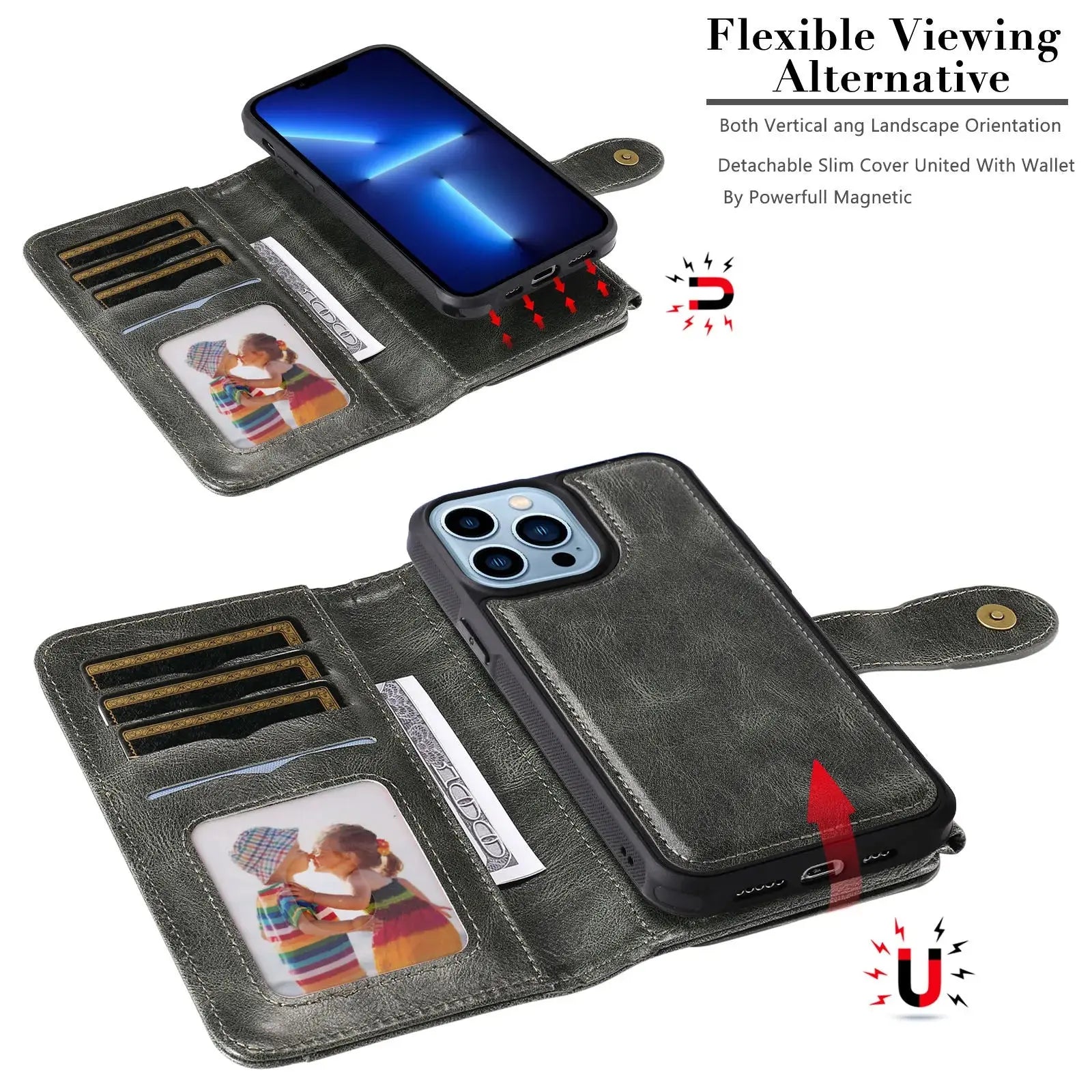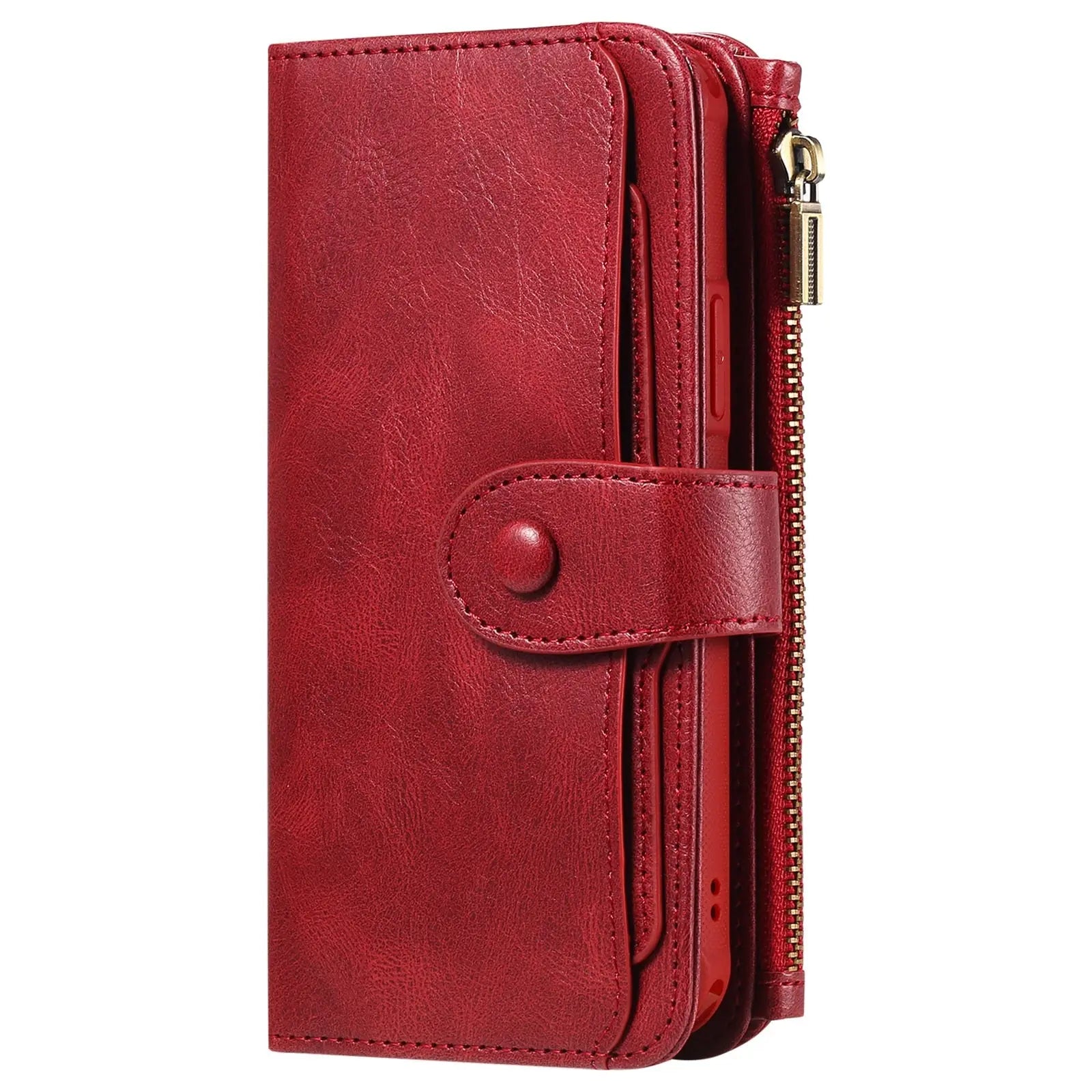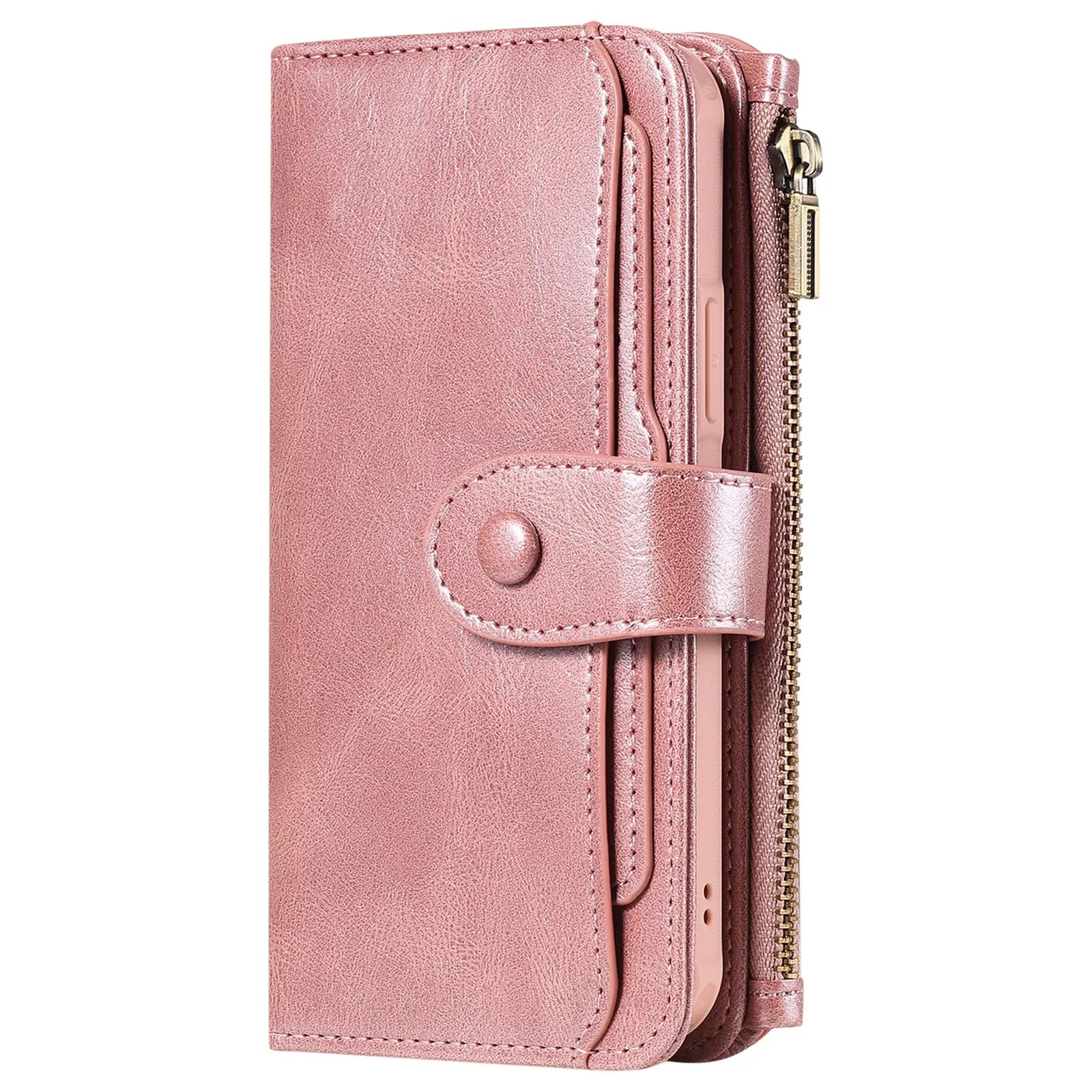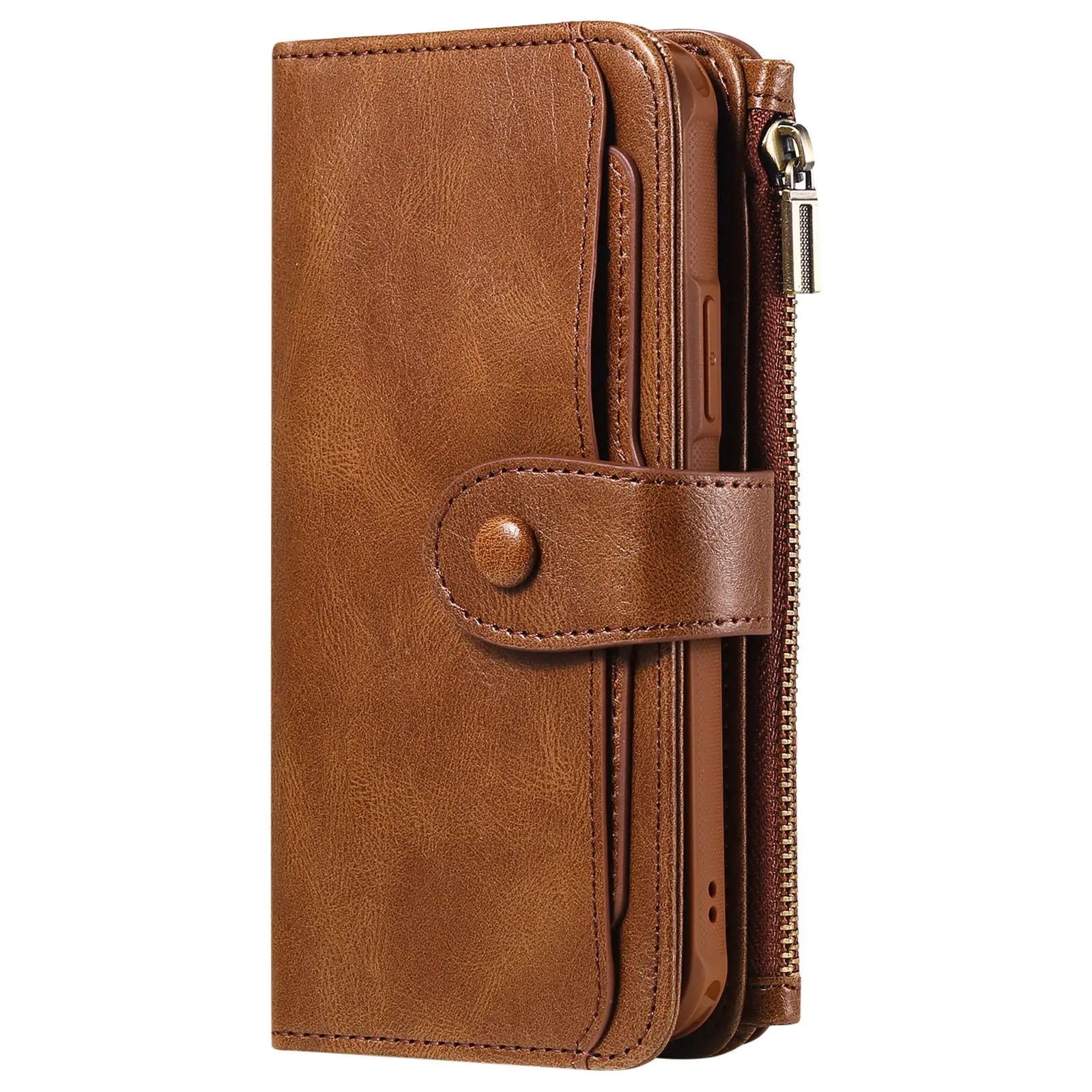 PrestigeLeather Card Wallet Case for iPhone 15 Series
Sale price
$64.95
Regular price
(/)
Description:
Discover the PrestigeLeather Card Wallet Case, a meticulously designed accessory for your iPhone by Pinnacle Luxuries. Immerse yourself in luxury with the genuine leather exterior that not only exudes style but also offers excellent protection. The integrated card slots provide a secure and convenient way to carry your cards, eliminating the need for a separate wallet. Precise cutouts ensure easy access to all ports, while wireless charging compatibility adds to the convenience. Elevate your iPhone experience with this sophisticated case that seamlessly combines fashion and functionality.

Premium Craftsmanship: Crafted with precision, this case showcases a genuine leather exterior, offering unparalleled luxury and sophistication.

Effortless Card Organization: Thoughtfully designed integrated card slots allow you to carry your essential cards securely, eliminating the need for a separate wallet.

Comprehensive Protection: Provides excellent protection for your iPhone, shielding it from everyday scratches, bumps, and drops, ensuring your device remains in pristine condition.

Perfect Fit and Accessibility: Precise cutouts ensure easy access to all ports, buttons, and features of your iPhone, maintaining seamless functionality.

Wireless Charging Compatibility: Enjoy the convenience of wireless charging without removing the case, keeping your device powered up effortlessly.

Slim and Lightweight: Despite its robust protection, the case maintains a slim profile, adding minimal bulk to your iPhone while providing maximum security.

Stylish and Versatile: Elevate your iPhone's style with the sophisticated leather finish, making a bold fashion statement while complementing your everyday look.

Secure Closure: The case features a secure closure mechanism, keeping your iPhone and cards safe and preventing accidental slips.

Durable Design: Built to last, this case is designed to endure daily wear and tear, ensuring long-lasting protection for your valuable device.

Easy Installation: Simple snap-on design allows for easy installation and removal, providing hassle-free user experience.

Ideal Gift Choice: The PrestigeLeather Card Wallet Case makes for a perfect gift for iPhone enthusiasts, combining functionality, style, and durability in one elegant package.
Indulge in the epitome of luxury and functionality with the PrestigeLeather Card Wallet Case from Pinnacle Luxuries. Elevate your iPhone experience today.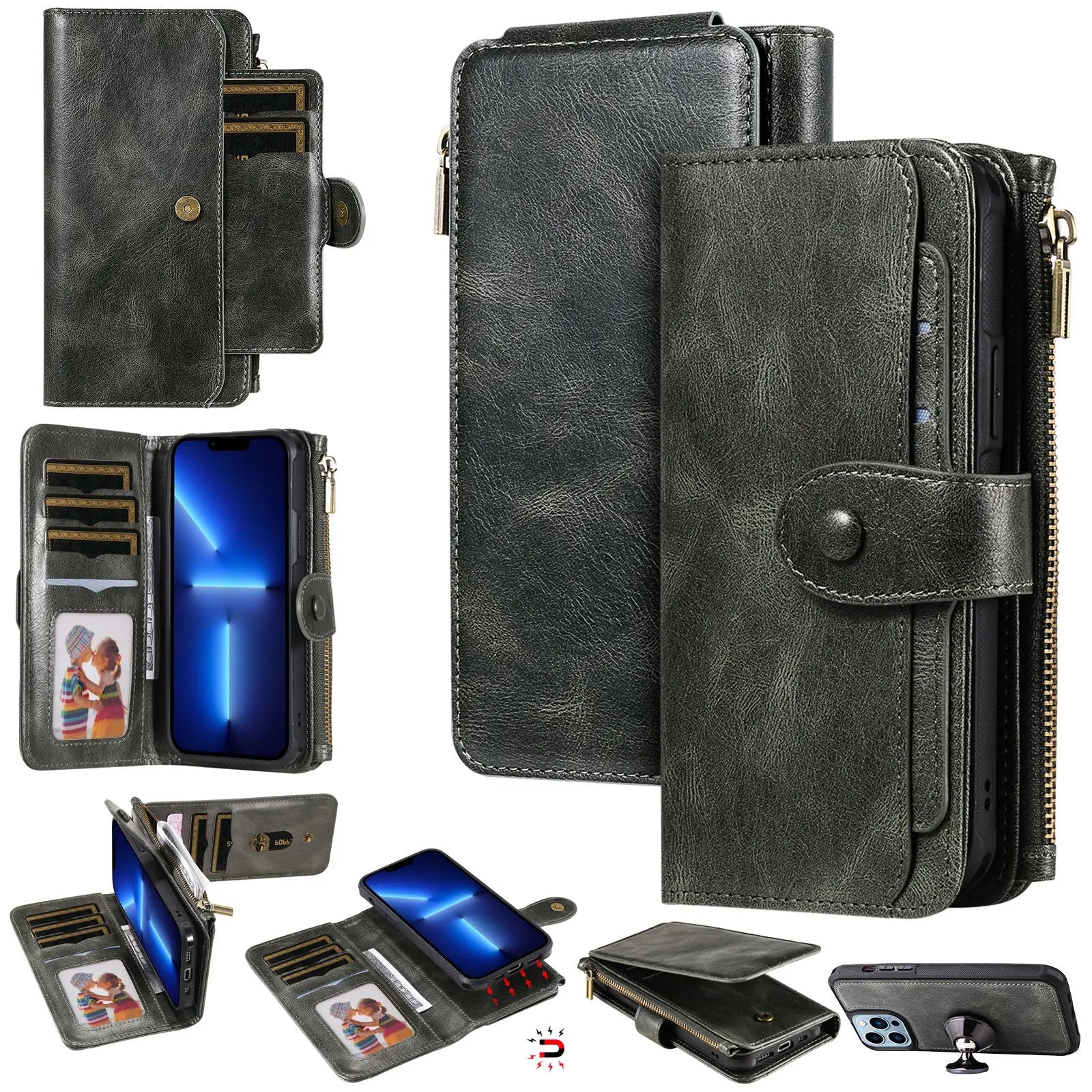 PrestigeLeather Card Wallet Case for iPhone 15 Series
Sale price
$64.95
Regular price
Choose options